ABOUT US
Have you ever been interested in "GhoulSculpting"?! Join us On Thursday, October 17, 2019 & Find out why we are #1 In Texas! Our Before & After Transformations are the Proof!
Time: 10AM- 12PM & 5PM-7PM
Call 281-487-2828 & RSVP to Get Entered into our Cycle Giveaway Raffle!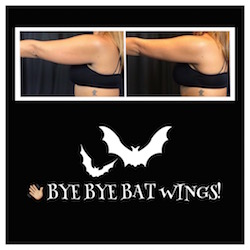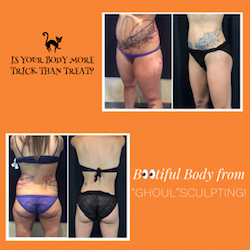 Skin Essentials Med Spa has been in business for almost 12 years and our team of professionals strive to give our clients the upmost customer care. We take pride in all of our services and stay up to date with the latest cutting edge technology. When you walk in you will feel a sense of peace and be able to unwind and relax immediately. We have a full service menu for all of your beauty, health and wellness needs. We have 3 Nurses on our Team that specialize in Cosmetic Injections and bioTE Hormone Optimization.
We are Houston's "COOLEST" Med Spa & Salon! We are super excited to be Houston's #1 Certified CoolSculpting Practice and have also been the #1 solo location in the Central United States for over 2 years. Kelly Davis, the owner, is on the CoolSculpting Advisory Board due to our expertise in the BEST transformations across the USA! Our before and after pictures are the proof! We have already helped thousands of our clients transform their bodies in our first 2.5 years of CoolSculpting. Our results are real, not photoshopped and look like our clients have had plastic surgery! We offer an exclusive Skin Essentials Guarantee and guarantee you will LOVE your results!

Visit Us:
11464 Space Center Blvd, Houston, Texas 77059
Call Us: 281-487-2828
Whatever you do, work at it wholeheartedly as though you were doing it for the Lord and not merely for people - Colossians 3:23